Fravidec, a bar turning company that focuses on its know-how
Focuses on its know-how : Swiss type bar turning Ø 2 to 32 mm on CNC as well on curve-controlled lathes on every machinable material, stainless steel a specialty. Its equipment is adapted to needs of 1000 up to 100,000 pieces per model and per annum.
Company
Fravidec was created by Mr. Francois Violand, in Cluses, Haute Savoie. Our family business has been specialized in Swiss type bar turning since 1946.
We give 75 years of experience at your service, for the machining of your series parts.
We are present in several sectors such as: industrial equipment, hydraulics, pneumatics, electricity, electronics, microfluidics, sports and leisure.
We manufacture all types of materials.
50% of our activity is for export.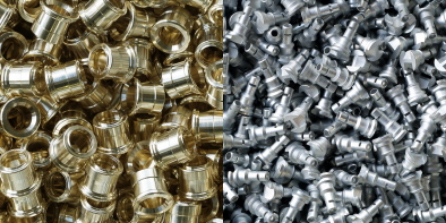 Historique
1946 Francois Violland founds an artisan company
1956 Evolution in SA FRAVIDEC for "Francois Violland Decolletage"
1990 FRAVIDEC modernizes its manufacturing options by investments in CNC lathes TORNOS DECO 2000.
2001 FRAVIDEC is certified ISO 9001
2005 Christian Phelipot becomes CEO
2006 FRAVIDEC buys its first lathe CITIZEN, which allows the company to improve its versatility and service to its customers.
2008 FRAVIDEC changes its legal form into FRAVIDEC SAS
2012 First CNC Machine with high pressure drilling 
2014 ERP Stradivalto integration
2015 Obtaining the "Mont-Blanc Excellence Industries" label, first cycle
2017 Buying 2 Citzen K16 machines and dedicating a workshop for small diameters only
2020 Progressing the "Mont-Blanc Excellence Industries" label, second cycle